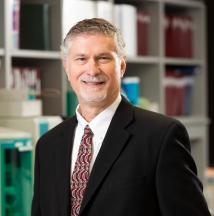 Dave Baer
David Baer is the Chief Financial Officer for ARL Bio Pharma. Baer is a seasoned financial manager and innovator with over 25 years working at public and private companies. At ARL Bio Pharma, Baer oversees all financial, accounting and administration aspects, as well as the information technology department, and he brings unique expertise to his role as a member of the executive group.
As a former partner and owner in his own accounting practice and in various accounting leadership roles throughout his career, Baer has achieved many years of payroll, financial and cash management experience which has enabled him to provide stability and a good foundation for future growth at ARL Bio Pharma.
Baer is a CPA and graduate of the University of Louisiana with a BBA in Accounting. He is also a graduate of the School of Mortgage Banking from Northwestern University in Chicago.